Aizome Bedding is skin-soothing bed sheets to be accepted by National Eczema Association (NEA). NEA accepts products that provide benefits for people with eczema and sensitive skin, by National Eczema Association.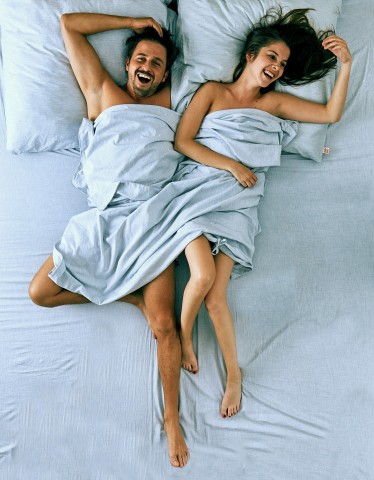 Aizome Bedding is a crowdfunding born bed company that takes organic to a whole new level: It is the only textile company that makes its fabrics from dyes and fiber that are 100% from plants. This means no synthetic chemicals are used in the fabric-making process.
By using only plants, avoiding synthetic dyes and other chemicals, Aizome Bedding is good for the environment and is also hypoallergenic, removing most skin irritants that disturb people with eczema and other skin sensitivities from sleeping throughout the night. In addition, Aizome's sheets have hospital-grade antibacterial properties, naturally eliminating pathogens that can cause or worsen skin issues and allergies.
Christine Anderson, NEA's Program Manager said, "We are glad to see that more companies like Aizome are building products that are suitable for the growing number of people with eczema and sensitive skin. Fabrics can cause more itching due to chemicals or synthetic materials. Aizome's bed sheets have only organic cotton and natural indigo, making them suitable for people with eczema."
"We have been featured in Forbes several times for our skin-friendly approach, but getting the certification from the NEA means a lot because it verifies our claims from a respected organization in the sensitive skin community. Consumers need clarity when choosing products for their skin health, especially when they have a skin sensitivity like eczema." Michel May, CEO of Aizome Bedding.
Aizome Bedding is planning to release more products that will always be made entirely from plants for people and the planet. Currently, the products are available on the online store and in selected boutiques. Visit the brand at aizomebedding.com and @aizomebedding.
Related links:
https://.aizomebedding.com
https://nationaleczema.org
For all press inquiries, please contact:
[email protected]