Candle Apparel, an outdoor apparel brand from Vancouver, Canada launched on Indiegogo on November 14th, and they're on a mission to help people spend more time outside.
" I love cycling, surfing, snowboarding and everything else about the outdoors. When it's cold, too many people trying to keep their hands warm with single use "hot packs," said Rory Beaupre, Co-Founder, Candle Apparel. "At Candle our commitment is to the environment, all of our mailing bags are 100% compostable and there is no disposable packaging, the gloves are shipped in a reusable carrying case."
People aren't spending enough time outside, especially during the winter. Candle's co-founders, Rory and Nick, started asking why. The answer most people gave was, "It's too cold." So the two of them started looking around for something that would keep people warm, but was also stylish and comfortable. The warm gloves that are out there were bulky and not-stylish, to say the least, and the good looking, dexterous gloves don't keep your hands warm.
Soon after, Candle was born.
Candle gloves heat up to 130°F/ 55°C, are breathable, touch screen friendly, last up to 6 hours and are also water resistant. The fashionable, 100% vegan fabric remains soft and stretchy while under extreme cold conditions.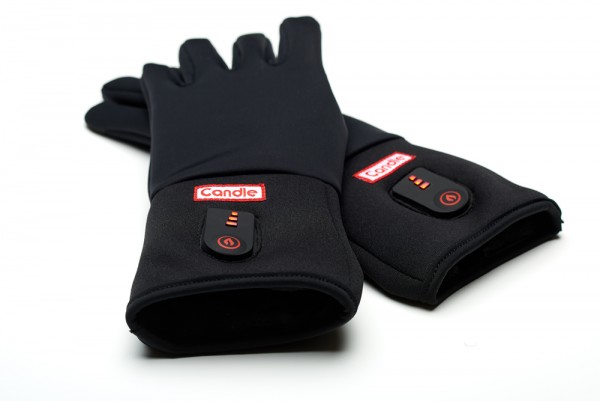 "After 4 revisions of the gloves, we finally designed a pair we're really proud of. We can't wait to share the gift of staying warm and cozy all winter long. After I tested them in -2.2°F ( -19°C) for 3 hours and they were still warm inside, our team was pretty excited." said Rory.
Mission:
The company's core goal is to help the world spend more time outside. Harvard Medical School conducted a study that found the average american only spends 7% of their life outside. Their study also shows the outdoors boosts vitamin D levels, makes people happier, more likely to exercise and even concentrate better.
Keeping the planet pristine is also very important to Candle. The United Nations™️ has endorsed Candle due to their environmental initiatives and the company has been granted "Canada Green Corps" status.
Candle has also partnered with the Take a Hike Foundation, a local, Vancouver-based charity that helps vulnerable youth work to achieve their potential. Through the use of the outdoors their alternative school program that has some of the highest graduation rates in British Columbia, Canada. Candle is committed to donating 10% of the company's profits to the Foundation.
Media Contact:
Rory Beaupre
1-604-999-1837
[email protected]
http://candleapparel.com