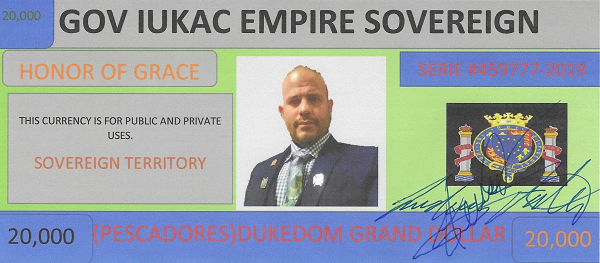 The Dukedom grand dollars already has a few different designs since its inception in 2012 while Denario has 2 different designs. 1 D.G.D. = 2.59 Dollars USA. The Dukedom Grand Dollar is already running in the market and can be used to pay for commodities as well as for private use.
We approve two different financial instruments to invest in the agriculture bond of the World Bank in Dukedom Grand Dollar. The king Ludwig Falkenstein believes in the old system of agriculture. The economy is being boosted by agriculture and is very important before the currency. The people trade with gold, animals and fruit and the exchange is important for the growth of the economy.
We probably approve more fund for this, however, we keep strict control and audit every transaction in Dukedom Grand Dollar and Denario. Any investor can buy stock of Dukedom Grand Dollar over the counter and can contact the Reserved Federal of GOV IUKAC bank. We also approved 5 million of Dukedom Grand Dollar for social help in Spain. This is to help the people of UK New Spain, kingdom of King Ludwig too. For GOV IUKAC Empire & Union of the crown of UK and king Ludwig Falkesntein , we approved 10 millions of Dukedom Grand Dollar and 10 million of Denarios for administrative use of King Ludwig Falkenstein and GOV IUKAC operation. For Sahara and Oceania Archipielago we have a few project of construction we will finance Dukedom Grand Dollar.
We try doing it very well and keeping financial control of our sovereign economy by running with healthy finance.
By the grace of God
God is with us.
RESERVED FEDERAL OF GOV IUKAC BANK
GOV IUKAC STOCK MARKET
DEPT OF TREASURE
KING LUDWIG FALKENSTEIN
[email protected]