December 1st - Orlando, Florida
DJ Paul Oakenfold, a worldwide Legend in the World of Dance, has worked mixes for artists as U2, Madonna, Britney Spears, The Rolling Stones, Michael Jackson, and others. Oakenfold, the 2 Time Grammy & 3 Time World Nominee with numerous accomplishments and accolades, can now add another achievement to his entertainment career, hope for our Future Dreamers.
DJ Paul Oakenfold was ready to take the world by storm again, donating his time & effort with a striking new artist, Ezmay, who was about to make her debut single, an inspiring, uplifting dance song titled "Rise Up." The song, written by PJ Gilbert & Shonie Osumanu, is scheduled for worldwide release on January 8th, 2021.
But on November 19th, 2020, tragedy struck with the unexpected and untimely death of the song's artist Ezmay, whose real name was Esme Maldonado.
Esme donated 100% of the proceeds of her first two songs to the nonprofit charity Future Dreamers & Achievers. "Rise Up" was to be her debut release, but sadly she never got to produce the 2nd song.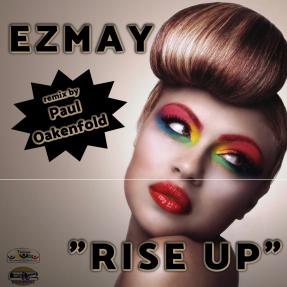 The founder of Future Dreamers & Achievers, Bob Rivera, commented,
"I will continue to promote Esme's debut single as any new artist deserves it to be. It's an inspirational song, sung by a special person who lives on in my heart. In Esme's spirit, we will strive to give Future Dreamers & Achievers a fighting chance to grow towards accomplishing their dreams. It's what she wanted.
So, let's show her mom our LOVE by making Esme's debut single the biggest hit her daughter could have ever dreamed of when "Rise Up" is released on January 8th!"
Future Dreamers & Achievers mission is to award scholarships & mentor less privileged students striving to achieve their dreams. They have started a nonprofit record label, the first of its kind worldwide, to inspire and mentor music artists to fulfill their dreams. Bob Rivera, himself a record label owner, will spearhead the development and growth of the new record label.
In addition to the new record label, Future Dreamers & Achievers has a program called "Concerts for Scholarships," where they will award scholarships to their Future Dreamers & Achievers at the live concert event!