The greatest and perhaps the most important adventure of our lives is to discover who we really are. But for so many people finding their destiny or discovering their true self is usually a struggle, making it very easy for them to be submerged in all of life's troubles. To come out of this and be able to make sense of one's life again, there is a need to seek for help. The help of a seasoned life coach like Tony M Cyrus.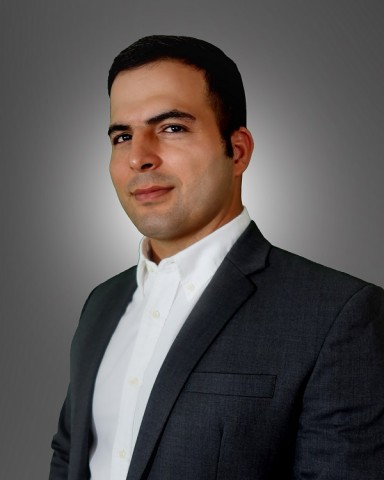 Having suffered from depression, obesity and anxiety at a very young age, Tony ran away from home in search of his destiny. Changing jobs and moving from one city and country to the other, he failed to find the answers he was looking for until he came across his life coach. A mentor that helped him discover himself. Within a short period, he started achieving great things, lost weight and transformed his body into that of a fitness model. And through all the changes, Tony finally discovered his real destiny was to help others find happiness. His own painful experience in life helps him understand better than anyone, people's pain and how to overcome this pain using unique and practical methods.
"My deepest passion lies in helping others be happier with themselves, while overcoming their problems and fears life has thrown at them," says Tony. "I am a strong, confident man. I am well connected with the community around me. I have found my happiness and I am living the life of my dreams, as a very successful life coach and entrepreneur at a young age."
As a leading life coach, Tony has spent hundreds of hours studying human psychology. His ability to speak 9 different languages coupled with his unique NLP personal coaching style offers lifelong benefits. His techniques have been continuously professionally evaluated and have been confirmed effective. Tony believes life is your real coach and he is just helping you understand it and live it to the highest.
Whatever it is that you might be struggling with, whether it is addiction, obesity, lack of self-confidence, fear, depression, sadness or maybe you just need motivation to overcome certain challenges, you can be sure Tony's coaching will be a good fit. His strategy is based on the reality of life and is very practical. He does not preach or tell you what to do. He shows you how to do it and stays with you until you reach your goal. His coaching services will help you to develop your skills and learn faster than your peers, regardless of your age or background.
For over a decade Tony has guided and coached many people to realize their dreams and live in real happiness. He has helped them master every area of their life in the fastest and most effective way leading to positive changes in their lives. He is also helping many people see through this quarantine period by providing online coaching.
For anyone interested in Tony M Cyrus's range of coaching services, you may contact him directly through his website http://tonycyrus.com or by calling +66951188426.
Media Contact:
Tony M.Cyrus
+66951188426
[email protected]