GOV IUKAC EMPIRE & UNION OF CROWN UK ABSOLUTE MONARCHY
DEPARTMENT OF NOBILITY DIVISION.
WE OFFER RESTORE, EXTINT NOBLE TITLE PATENT, OR WE CAN RESTABLISH DYNASTY BY BLOOD LINE
ALSO WE CREATE NEW HOUSES.
IF YOU WANT TO BECOME PART OF OUR ROYAL HOUSE SUBMIT ALL REQUERIMENTS AND COST OF THE REGISTRATION. OF COURSE THE NOBLE NEED APROVE BY THE KINGDOM DEPT.
WE HAVE NOBLE PATENTS OF A FEW DIFFERENT HOUSE. A FEW TITLE WITH SOVEREIGN, OTHER EMERITUS.
GOV IUKAC EMPIRE HOUSE
NSEAC (NORTH SEA EMPIRE (ANGLOSA ON & SCANDINAVIA EMPIRE)
THE HOUSE OF STEWART TUDOR SOBIESKI.
HOUSE OF HASBURGO.
HOUSE OF NEW SPAIN (HOUSE OF TRASTAMARA)
HOUSE OF AUSTRIA HUNGARY.
OUR ROYALTY IS OPEN TO YOU GET A ONE NOBLE TITLE.
YOU CAN CONTACT US FOR THE PRICE OF REGISTRATION AND OUR REQUERIMENTS. WE NEED VERIFY CREDENTIALS, ID, CV (RESUME) ANY OTHER THING. WE ARE SERIOUS NEED FORMAL REQUEST. YOU CAN SUBMIT ONLINE.
WE HAVE TOO EURO AMERICA NOBILIARIE COURT. FOR NOBILITY CLAIM TITLE, LOST DOCUMENTS AND FON HONORUN ORDER ALSO BLOOD LINE CERTIFICATION AND DNA. OF COURSE EVERYTHING HAVE COST.
NEED CONSULT YOUR CASES.
THE FONS HONORUN AND BLOOD LINE ORDER GRANTED YOUR NOBILITY IS TRUE . THIS ORDER IS VERIFY AND APROVE AND THE DNA TEST IS REAL.
ALSO CAN BECOME AMBASSADOR, CONSUL AND
CITIZEN OF GOV IUKAC EMPIRE & UNION OF CROWN UK.
NEED COMPLETE ALL REQUERIMENTS AND APPLICATION OF NATURALIZATION. YOU CAN GET OUR CITIZEN.
IUKAC CITIZEN.
OUR ROYAL HOUSE IS VERY ORGANIZATE.
NEW ROYALTY AND MIGRATION ROYALTY IS WELCOME.
EURO AMERICA NOBILIARIE COURT.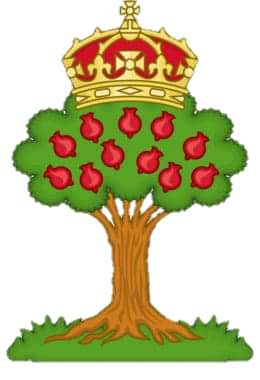 Media Contact:
ROYAL COURT
KING LUDWIG FALKENSTEIN HASBURGO
[email protected]