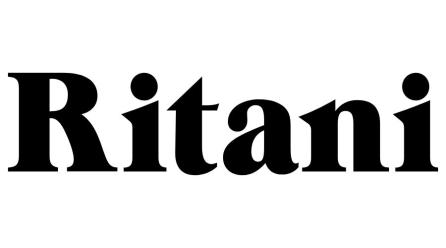 Leading Jeweler Unlocks Industry Secrets on Costs, Processing & Margin Earned on all 60,000+ Diamonds in Inventory For an Open & Elevated Customer Experience.
In an unprecedented move to bring long-awaited price clarity to diamond buying consumers, Ritani, an online engagement ring & fine jewelry company, transformed the industry today by introducing fully transparent diamond pricing. For each of the 60,000+ natural and lab grown diamonds in Ritani's inventory, the new feature provides shoppers with a clear breakdown of the actual cost of the diamond from the wholesaler, the operational costs (such as shipping, packaging and processing) and the final margin earned by Ritani on every sale. The feature, which was developed from the company's mission to educate consumers on diamonds and is just another tool at their fingertips, launches today.
Historically, customers have struggled with the significant cost of buying an engagement ring. Beyond the anxiety associated with the price of purchase, customers often don't know what they are shopping for and can easily feel misled or ripped off, whether shopping in-store or online. There are many practices in the industry of diamond price hyper-inflation, often followed by a deep discount or promoting one particular diamond because of inventory constraints. Given Ritani's large inventory and this new tool, customers can feel confident with their purchase because they will have access to the costs going into the diamond. This feature removes the guesswork. In addition to loose diamonds, Ritani plans to introduce more transparent pricing features across all of its product categories.
"We've always strived to change this often antiquated industry by reimagining how people shop for engagement rings. We've already done this through providing diamond education, outstanding customer service, meeting our customers one-on-one at our WeWork locations, and now through our diamond transparency feature," said Ria Botsios, Vice President of Revenue at Ritani. "Our customers have always wanted to know more about what they are buying and what kind of deal they are getting. Now with the launch of transparent pricing, we are giving the customer all the information they need to choose the best diamond for them and their budget. Our hope is that this enhanced level of clarity will help adjust industry stereotypes and create a new normal and standard throughout the diamond and fine jewelry market."
While customers may be familiar with the concept of transparent pricing from other retail companies outside of the fine jewelry space, this type of openness was previously unimaginable in the highly traditional diamond industry. Diamond margins are not as high as most people think. The final margin for Ritani typically ranges from as little as 3% to 22% depending on the size of the stone. The truth is diamond margins are often low, with companies relying on significant sales volume to make a profit.
Since launching its direct to consumer site Ritani.com in 2012, Ritani has been focused on creating a friendly, educational, and customer-first approach to shopping for engagement rings, loose diamonds and fine jewelry. Transparent pricing is the latest chapter in the company's history of shopper-centric offerings.
ABOUT RITANI
Ritani is a technology company and premium jewelry brand modernizing the way consumers purchase engagement rings, diamonds and fine jewelry. Under its direct-to-consumer offering, Ritani provides intuitive online shopping tools designed to make it transparent and easy to purchase custom-made engagement rings, loose diamonds, and other fine jewelry, all handcrafted in New York. For more information, visit www.Ritani.com.
Media Contact:
Taylor Kelly
(347) 805-2522
[email protected]