'Sali Kimi' Walking into Hilton Hotel Time Square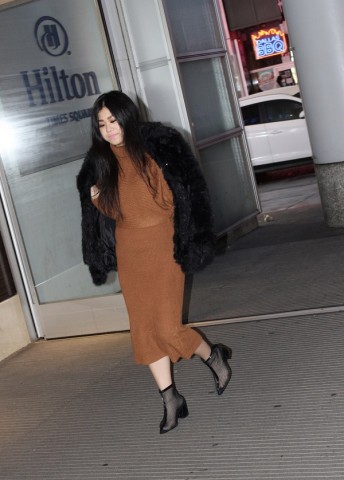 Sali Kimi was enjoying walking around Time Square in NewYorkCity ahead of her opening stage date of South Korean Rapper Dok2's NewYorkCity concert for new feature album as a trio hiphop group 'The B.A.N.N.E.D', rocking black fur coat as she walks into Hilton Hotel in Big Apple on Sunday.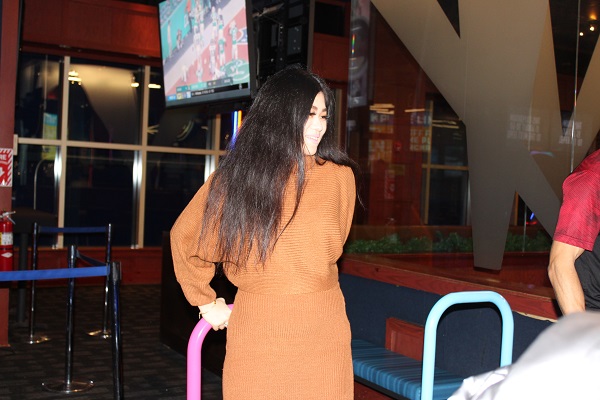 The 25 year-old rising star was the picture of cool in orange two pieces sweater outfit with black See-Trough ankle boots, simply showing off her trendy style.
The singer was wearing the outfit showed off her natural beauty and freshness by waving to the photographers.