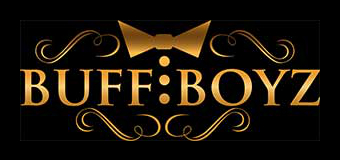 York-based buff butler service, Buff Boyz says there has been a surge of interest in their services as the Midlands continues to rank highly as one of the UK's most popular hen's party destinations.
Now Buff Boyz is seeking fit, fun and friendly men from around the United Kingdom to meet their demand for entertainers for hen parties, birthdays, fund-raising events, anniversaries, ladies' nights, LGBTQ events and other special occasions in the Midlands area.
In just under a year of business, Buff Boyz has accumulated more than a hundred bookings nationwide, with many clients describing their experience as 'unforgettable". Buff Boyz said they'd also seen a trend of hen do getaways, where parties would take place over a weekend in one of the area's more remote and picturesque locations.
Buff Boyz Director and owner, Amanda Hewitt understands exactly what elements go into a successful event. She studied event management and worked for a prestigious event management company, before establishing Buff Boyz and, together with sales and booking manager David Walsh, the two ensure that each butler is carefully selected, trained and 'briefed' to create the perfect party atmosphere and wow factor for any occasion.
So, what does it take to become a buff butler? A lot more than a buff body, it turns out!
"We look for guys that encompass the full package. They need to be fit and well groomed, flirty, charismatic and fun, but also sophisticated and charming - the consummate host, able to keep the energy up and the guests feeling at ease."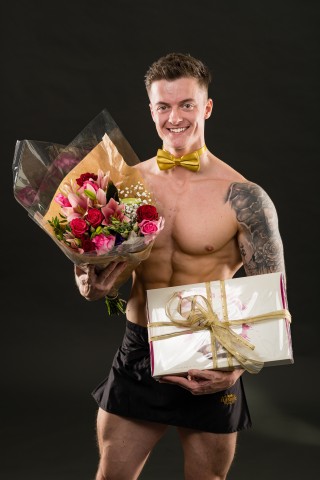 Butlers perform a range of premium services on the night, flexing their skills from hosting, to mixology, serving drinks and food and facilitating activities. While they may be in the buff, they always keep things classy with a uniform that includes the customary cheeky apron, collar, cuffs and bowtie.
At hen's parties, butlers can provide a welcome break from the wedding stress and add a flirty spin to the festivities. The Buff Boyz butlers are only too happy to take part in or assist with running the hen party games like the classic Toilet Paper Wedding Dress, Mr & Mrs Game, Dare Cards and can even offer up their toned physiques for a spot of life-drawing!
"Having a buff butler run the games on the hen's night, always goes down a treat," says Amanda, "From the most outgoing guests to the shyest of hens, no-one can resist joining in with our gorgeous guys as they effortlessly guide the ladies from one activity to another. All the while, they will ensure that guests' glasses are never empty and the energy never drops."
But, what's in it for them? According to one of Buff Boyz regular butlers, it's a great way to earn money, having fun!
Aaron says "It's fun being part of people's celebrations. It's a really sociable job that allows us to travel around a lot and meet people from all walks of life. I've also learned a lot of new and handy skills along the way."
If you're a man over 21 with a cheeky personality and a fit physique, you can apply to be a buff butler anywhere in the UK.
For further information or PR enquiries, please contact:
Buff Boyz
Blake House, 18 Blake Street, York, YO1 8QH
Mobile: 07885 467290
Tel: 0330 1330 297
Email: [email protected]
https://buffboyz.co.uk