AND A NEW VENUE BOSTON FOR VROCC "VERONICA ROBLES CULTURAL CENTER"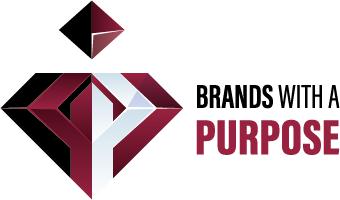 BOSTON, MA, January 4, 2019 —  Veronica Robles has enchanted the New England region with her authentic music and cultural dances for over 20 years. This 2020 Veronica is revealing a new brand identity that will represent her heritage and beautiful cultural background and music career to capture the growing demand and international artist she's become. Her new identity will include a logo typography and color palette represents Mexico's Talavera which is a traditional pottery created for the Queen of Spain.
EAST BOSTON PROVIDES VROCC HISTORIC BUILDING Today, December 31, 2019 Veronica Robles Cultural Center has received the keys and certificate to her Cultural Center's new home: "East Boston's Old Library" located at 282 Meridian St. East Boston, MA. Veronica has dedicated her own resources and energy for over 12 years to the Latino community in the New England through her nonprofit organization. Her efforts have been recognized by the City of Boston presenting her with a Historic Landmark venue to establish Veronica Robles Cultural Center. Hands on Moving help is requested Thursday, Jan 2nd & Friday Jan 3 rd starting at 7PM and Saturday Jan 4th after 3PM at the old center located at 175 William F. McClellan Highway East Boston.
VERONICA ROBLES CULTURAL CENTER Veronica Robles Cultural Center (VROCC) is dedicated to serving the Hispanic/Latino communities in the greater Boston area. Located in East Boston, the heart the Hispanic/Latino community, VROCC is a hub for all Latin American immigrant families, especially those from Mexico, El Salvador, Columbia, Guatemala, and Venezuela. According to the 2015 census, 58% of the population of East Boston was Hispanic/Latino. In the 2010 census, over 52% percent of East Boston residents were Hispanic/Latino, which was a 39% increase from 2000. The VROCC community also spans many cities and towns in the Greater Boston Region, including Lynn (39% Hispanic/Latino), Revere (30% Hispanic/Latino), Everett (23% Hispanic/Latino), Malden (9% Hispanic/Latino), and Chelsea (65% Hispanic/Latino), and Medford (5% Hispanic/Latino). Outside of Greater Boston, VROCC has played a prominent role in cultural and artistic programming in communities with the largest immigrant populations in Massachusetts including cultural activities in Lawrence, Lowell, Waltham, New Bedford Springfield and Worcester.
ABOUT VERONICA ROBLES Veronica Robles is a Mariachi singer by trade but has become a cultural icon for Latinos in Boston. She has effectively utilized the power of arts and culture to bring the community together by raising awareness on the importance of diversity and she has empowered youth by employing them and teaching them about their roots and culture. For more information: https://veronicarobles.com/about/.
Bookings:(781) 558-2566 E: [email protected]
BRANDS WITH A PURPOSE, INC Throughout the years BWAP has supported Fortune 500 brands and worked with hundreds of Global organizations building strong marketing and PR campaigns. Along the way, we have researched and compilated the best resources and practices in the industry to help make businesses grow and be noticed. BWAP represents and manages entrepreneurs whom identify their cause, while impacting through their passion and lifetime purpose. www.brandswithapurpose.com
CONTACT: Gabriela Salas PR Strategy,
CC Krysta Monet PR Coordinator
COMPANY: Brands with a Purpose, Inc
PHONE: 617-870-1379
CELL: 617-797-4234
EMAIL: [email protected]
WEB: www.brandswithapurpose.com