As a boy grows up, he will be influenced by many people, but none will have a stronger impact on his journey to adulthood as much as that of his father. There is nothing like the father-son relationship, and research has proven that most young boys, when asked, would either want to be like their father or his exact opposite. In a bid to impart wisdom to his newborn son and help him navigate through the different challenges of life, Author Mohammed Baldiwala has released his new book, Wisdom Worth Spreading.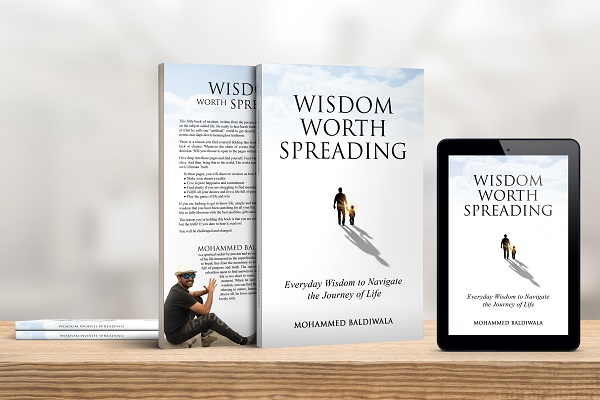 After realizing that he would soon be a father, Mohammed wanted to give something to his son that would last him forever. With a clear perspective to life that tomorrow isn't promise to anyone, he wasn't sure he would be there forever. He wanted to pass as much wisdom as he could to his son while still alive. So he started writing a series of letters to his unborn son, teaching him how to find pure happiness and contentment in life, and how to fulfill all his desires and live a life full of passion, purpose, and love.
"This book is very close to my heart as I primarily wrote this book as a gift for my Son and later decided to share it with the world," Mohammed said, "If I can inspire, change, motivate even a single person on this earth through this book, I would consider my life worth living."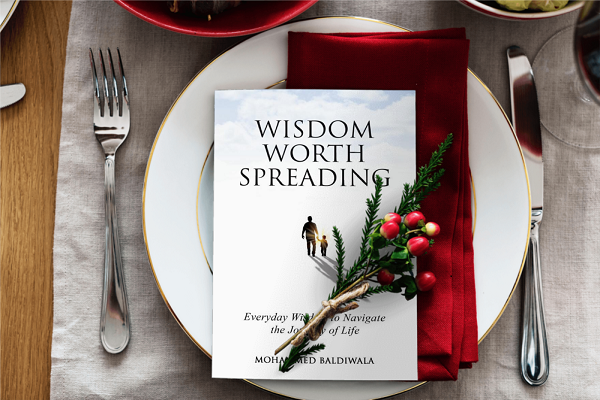 Wisdom Worth Spreading is for anyone who wishes to unveil the difficult answers to life's difficult questions. The book offers practical wisdom that can be applied to get you through the daily challenges of life. If you are looking to find out the truth about life, Wisdom Worth Spreading will offer you all the seeds of wisdom that you have been searching for.
Place an order for Wisdom Worth Spreading online:
Author's page on Amazon: https://amzn.to/37Xz4IP
Paperback Amazon: http://bit.ly/wisdom-wws
Ebooks:
Apple iBooks: http://bit.ly/wws-wisdom
Amazon Kindle: https://amzn.to/2T8MlKb
Barnes and Noble: http://bit.ly/2ZY8YT0
For more information about Mohammed Baldiwala and his book Wisdom Worth Spreading visit: http://www.wisdomworthspreading.com/book/
Visit his Blog: http://www.wisdomworthspreading.com/
CONTACT INFO:
Contact name: Mohammed Baldiwala
Company Name: Wisdom Worth Spreading
Phone number: (001)-(682) 302-1786
E-mail address: [email protected]