YOUR MAJESTY KING LUDWIG FALKENSTEIN HASBURGO SOBIESKI STEWART TUDOR DE LA VEGA THE NUMBER 8 ABSOLUTE MONARCHY OF THE WORLD.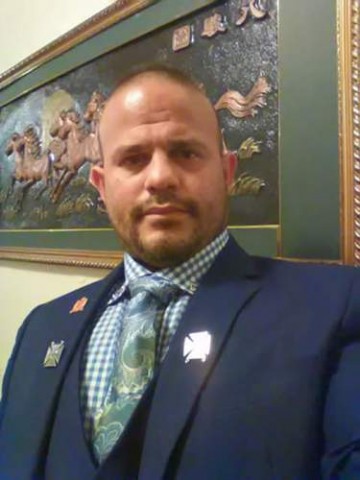 Sovereign king
Supreme Emperor King Ludwig Falkenstein Hasburgo Sobieski Stewart Tudor De La Vega Flores
A fews emperors title.
King Ludwig Falkenstein is chief of a few important royalty house .
Your by last 20 year is the restauration of the nobility and royalty. Reestablish extinct house or. reestablish kingdoms and empire in the modern season.
The Gov IUKAC Empire is the first Empire in hundred years created by King Ludwig Falkenstein.
King Ludwig Falkenstein Hasburgo is absolute king.
The king is the state and have divine rights of king. protected by International law.
King Ludwig Falkenstein Hasburgo establishes a few new enclaves in in different nations.
And sign declaration of Sovereign Gov IUKAC Empire UK Union Of Crown and kingdom of New Spain and few house.
King Ludwig Falkenstein is the first nations in uses tetrarchy government after maybe 10 centuries or more don't uses.
The old order is the house of King Ludwig Falkenstein.
Absolute monarchy. (We are not dictatorship by that, we uses tetrarchy gov. )
The King Ludwig Falkenstein is Chief of house of Stewart
House of Tudor
House of Sobieski
House independent of Hasburgo
House of Trastamara
House of Saxony and Scandinavia
A few more.
Sovereign executive office of King Ludwig <royal court>
GOV IUKAC EMPIRE & UNION OF CROWN UK
EXECUTIVE OFFICE OF KING LUDWIG FALKENSTEIN
[email protected]